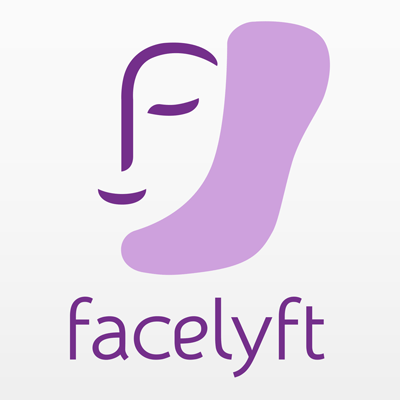 Introducing In2it Global Corporation, a new company with a new orientation towards helping you achieve better, deeper and safer sleep to enhance your natural beauty and preserve a more youthful appearance and higher energy levels.
The company behind the new Facelyft Pillow was years in the making.
• Discovery and Invention by a leading Plastic Surgeon in the USA
• Produced and Manufactured by one of the leading sleep products company in the world with over 20-years experience
• A profound belief that good sleep is the best prescription for your health and beauty
• Strong relationships with retailers
• Very high Customer Satisfaction ratings

With this as our goal, our inaugural product is the brand new, patented Facelyft Pillow. Many other new innovations are on the drawing board! Some are breakthrough (and we can't wait to share them with you), while others rethink sleep products to be more like daily appliances you use that wear out and need to be replaced. (For example you use a toothbrush for healthy teeth and gums; you wouldn't keep using the same brush for years. It should be replaced every few weeks and it's affordable for you to do so.) This is a revolutionary idea in the sleep business and that's our ambition.

Stay tuned. There are lots of exciting things to come!
LOCAL PICKUP NOW AVAILABLE!
Wilmington Plastic Surgery
1404 Commonwealth Dr. Ste. 100, 101,
Wilmington, NC 28403
phone: 910.509.7546
Make sure to choose "Pick up" at checkout


IN-STORE DISTRIBUTORS
Monkee's of Wilmington 
1900 Eastwood Road, Suite 22, 
Wilmington, North Carolina 28403

phone: 910.256.5886

Wilmington Plastic Surgery
1404 Commonwealth Dr. Ste. 100, 101, Wilmington, NC 28403
phone: 910.509.7546
Glo Med Spa
1613 Military Cutoff Rd, Wilmington, NC 28403
phone: 910.256.2690
Dermatology Associates
6781 Parker Farm Dr, Wilmington, NC 28405
phone: 910.763.1555
Wilmington Dermatology
710 Military Cutoff Rd, Suite 320, Wilmington, NC 28405
phone: 910.256.4350
Head to Toe Med Spa
1982 Eastwood Road, Wilmington, NC, 28403
phone: 910.350.0444